About Us.
With our years of extensive experience, you can feel con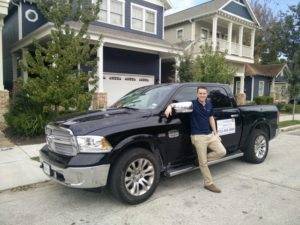 fident in knowing that we have only the very best technicians. We only hire professional and knowledgeable employees so that the job is done properly every time. Whenever you experience an issue, call us and we will give you a free estimate and explain exactly the options you have and what needs to be done to repair or replace your door and garage door openers. We will never charge you for the estimate and will never try to up-sale you on unnecessary products.
If you're in need of garage repair Austin, call Chameleon Garage Door, LLC., your locally owned and operated garage door repair business. We know how aggravating it can be when your garage door isn't functioning properly. Our technicians specialize in quick, meticulous and professional repair. We will have your door fully operational in no time. If you're in need of a completely new garage door set up, we can do that too.
Services We Specialize in:
Repairing Broken Springs
Recovering Frayed and Torn Cables
Replacing or Repairing Malfunctioning Rollers
Refurbishing Broken Hinges
Restoring or Replacing Damaged Garage Door Panels and Windows
Addressing Garage Door Opener Issues
Realigning Garage Doors that have Come Off their Track
Wireless Electronic Keypad and Remote Repair and Replacement
Repairing Jammed Emergency Release
Repairing Broken Motors and Gears
Business Owner.
As a garage door business owner, technician and mentor for other garage door businesses for 7 years, Edi has extensive knowledge and experience dealing with all things related to garage doors. After completing his service in the military, he began honing his garage door repair skills in Los Angeles with a mentor and attended several seminars with various garage door manufacturers. In 2009, he launched his first garage door business, serving the Dallas and Houston areas. Through long hours of hard work and tireless dedication to its customers the business quickly became a success and was eventually sold to a couple who continued the thriving business. Edi continued to provide the couple with advice while traveling South America for several years, exploring the desert and all of the off-road trails it had to offer. Upon his return stateside, he decided it was time to get back to what he excelled at and decided to open Chameleon Overhead Doors.