Overhead Door Installation.
Most commercial properties or companies use their warehouses or storage facilities not only to store products, tools and equipment, but also as a transport area for loading/unloading vehicles. However, when you're paying for commercial property by the square foot, you need to get the most amount of use out of all that space. Commercial garage doors that swing out or roll in both take up a lot of space: space you're paying for that could better be used for other purposes.
The Benefits of Overhead Door Installation
Clearly, the smart business person will see how he or she can benefit from the space savings that result from overhead door installation. Just think about it: it's a small investment to replace your current doors with overhead doors, but when you calculate how much space it frees up that you can use without paying anything extra, it's a winning strategy.
Overhead door installation comes in two basic forms:
Doors that swing up: These are constructed as individual, solid doors that swings upwards and are suspended from the warehouse ceiling.
Doors that roll up: These doors are made of many narrow horizontal panels that roll upwards and form a role at the top of the doorway. Roll-up doors take up the least amount of room.
When you install an overhead door, you'll immediately notice the added space and convenience. It can even save time on loading and unloading, which can make your entire operations leaner and more efficient, resulting in additional savings.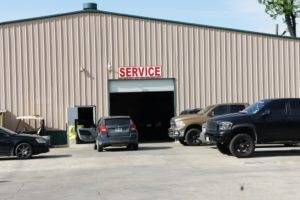 for Top-Notch Overhead Door Installation
If you're looking for the very best service for your overhead door installation, contact Chameleon Overhead Doors. Our expert technicians can advise you on the best options for your situation, plus, they'll always provide you with a free quote. We also offer Safety Door Installation services.
Find out why business owners in the Austin area rely on us to take care of their overhead doors. call Chameleon Overhead Doors today!