Call (512) 203-9866 Chameleon Overhead Doors for expert garage door repair in Cedar Park, TX
After servicing the Cedar Park area and Front Range for years and repairing thousands of garage doors, we at Chameleon Overhead Doors, feel we can handle any and all repairs that you could possibly have. From minor repairs such as broken hinges and frayed cables to more difficult repairs such as broken springs or the door falling off it's tracks. We specialize in all garage door repair in Cedar Park, TX. We have the right tools and knowledge to be able to fix your problems quickly and affordably.
We encourage customers to contact us once a torsion or extension spring is in need of replacement. Our Cedar Park Garage Door Repair technicians are specifically trained for the job, have the right equipment, and know the proper protocols and procedures to replace all springs. If this is done incorrectly, a person is at risk of serious injury.
Chameleon Overhead Doors takes customers satisfaction very seriously, all of our Cedar Park garage door repair technicians make it their personal goal to complete all repair work right the first time at the lowest possible price compared to all of our competition and in the quickest period of time without compromising the integrity of our work. Since we are a true 24/7 garage door repair company no matter what time of day or night you need garage door repair in Cedar Park, TX. Chameleon Overhead Doors Service has a friendly customer service representative standing by 24 hours a day 7 days a week ready to send one of our professional repair service technicians right out to your location to come out and fix any garage door repair in Cedar Park.
Chameleon Overhead Doors specializes in garage door repair in the Cedar Park area. We are equipped with years of garage door repair experience. Our service staff is highly trained in garage door repair, as well as customer service. We are not satisfied until you are satisfied! When you hire a repair person from Chameleon Overhead Doors, you are hiring a local Texan. Because our service staff is made up of local Cedar Park residents, you can be sure that the person repairing your garage door is sensitive to the needs of the area. You won't be able to find such specialized, local service anywhere else!
We committed to 100% satisfaction for every garage door repair in Cedar Park TX. Call Now: (512) 203-9866 ! We Will Fix Your Garage Door in Cedar Park Today!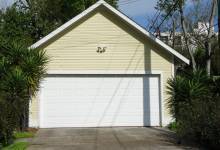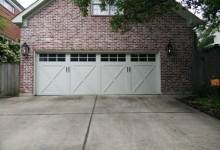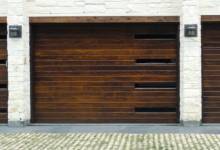 On top of our experience and intimacy with the Cedar Park area, Chameleon Overhead Doors is equipped with the best garage door repair technology. We have all of the right tools when it comes to garage door repair in Cedar Park. The staff at Chameleon Overhead Doors is also equipped with tons of knowledge. We understand how garage door technology has evolved in recent years, and- more importantly- we understand how to repair that technology. Our garage door repair experts are always kept up to date on the latest technology. You will never have to worry about them being under prepared for your garage door repair needs!
We ensure that every part of our company suits all our customers' needs at prices they can afford. Chameleon Overhead Doors offers the fullest diversity of garage door repair products and services. So don't wait any longer: if you need new garage door repair in Cedar Park TX, call us today!
At last Contact Chameleon Overhead Doors today for all of your garage door repair needs! You will get a FREE inspection with a $29 service call from us. We eagerly await serving you, and hope to hear from you soon!