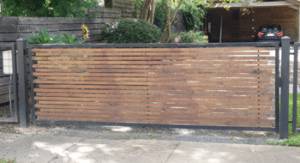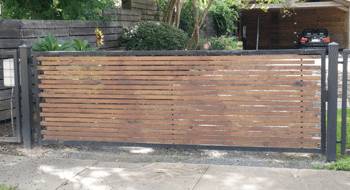 Even if you maintain your gate and gate opener regularly, your gate opener can still get damaged. Extreme temperatures, precipitation and normal wear and tear can cause the mechanism to fail or the technology to malfunction. And when that happens, you can run into a number of problems, including:
If the gate's stuck halfway, you can't properly close off your property. This means that pets or livestock could get out, or unwanted visitors could enter.
If you can't open the gate at all, you won't be able to leave the property unless you can manually operate the gate.
Sometimes, the gate opener is still working, but showing signs of slowing down. For example, the movement could be less smooth than normal, or it could make a strange noise. In all of these cases, you need a seasoned gate repair technician to assess the damage and repair your gate opener for you as soon as possible.
The Benefits of Choosing Chameleon Overhead Doors for Gate Opener Repair
Here at Chameleon Garage Door, we've been installing gate openers for customers in the greater Austin area for years. That's why we're extremely familiar with the problems you might experience with your gate opener.
All of our technicians are not only highly trained; they're also very experienced, which allows them to quickly pinpoint what the problem is and suggest one or more cost-effective solutions.
There are many benefits to choosing us for your gate opener repair:
Prompt, professional service
Quality products
Extensive experience
Free upfront quotes
Transparent pricing
Warranty on labor and parts
We understand that your gate opener is crucial to your privacy and safety, plus, we know that a properly functioning gate can add value to your home or business property. That's why we always go the extra mile and don't stop until you're satisfied!
So why wait any longer? Call Chameleon Overhead Doors and request your free quote today!